Special Projects
Are you a go-getter? Do you finish your homework before the due date? Want to take your MMM involvement to the next level? Below are a variety of special projects with brief descriptions that you, dear reader, are invited to organize or to participate. If that's you, shoot us a line at info@buskerfestmiami.com and let us know which project you are interested and we will help you make it happen.
Flowerpot Music
Music on June 21 can come from anyone, anywhere, and anything – even flowerpots. Flowerpot Music, written by award-winning composer Elliot Cole and directed by percussionist Peter Ferry, is a composition for an unlikely but beautiful percussion instrument – the flowerpot! Bell-like tones are passed from performer to performer in improvised gestures called "blooms" that sweep through the group. The piece is written in simple prose, and can be performed by non-musicians and musicians alike. Groups around the world will assemble on June 21st, with safe social distance, to premiere a special version of the piece "Flowerpot Music: Make Music Day book." To register for Flowerpot Music at Shenandoah Park, fill out this brief registration form: https://forms.gle/XLt3ifRKK1kwQ7ZK9
This Moment In Time
The world has endured a tragic year. Millions have died from COVID-19, and social, cultural, and economic life has been curtailed everywhere.
With vaccinations accelerating, life in many places is on the road back to normal. But before life can feel truly normal, we must memorialize the devastation of the past year. Our response is an initiative called This Moment In Time.
Working with musicians and cultural partners around the world, massive gongs will appear in public spaces on June 21, the summer solstice. At noon local time, a celebrated local musician will play the gong for one uninterrupted hour, marking the incalculable loss of the past year. Along with being free and open to a live audience, these performances will be livestreamed on our website.
Afterwards, in many locations the public will be invited to come up to each gong and play it themselves, hearing the unfathomable mystery of the sound, experiencing the cathartic feeling of hitting something massive, and feeling the deep therapeutic vibrations in their bodies.
Around the world, gongs traditionally mark a moment in time – whether announcing Napoleon's funeral procession, the arrival of a Chinese dignitary, the start of a sumo wrestling contest, or the serving of dinner in a British mansion. For everyone joining or witnessing this event on June 21, 2021, This Moment In Time will mark the losses of the pandemic, but also the beginning of a new era in sight.
MixMash Studios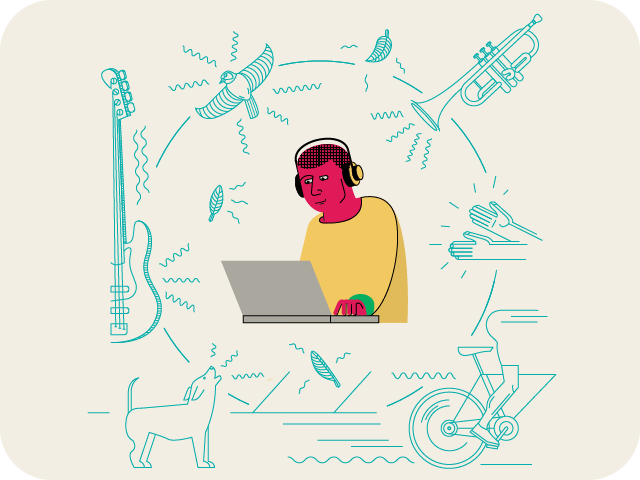 MixMash Studios brings together music makers and sound samplers from across the globe to create new and imaginative compositions.
Building on several previous Make Music Day projects – Street Studio Cities, Bedroom Studios, and Lockdown Sound Challenge – MixMash Studios will invite people around the world to contribute samples between June 6 – June 20, 2021. Everyone is invited to send in short recordings of bass lines, barking dogs, vocals, machine noises, or anything else they find intriguing. Submissions can be uploaded here during the submission period: https://www.makemusicday.org/national-projects/mixmash-studios/
Then, on Make Music Miami, producers will have 24 hours to create an original piece of music using only the samples provided, and nothing more. Some producers will take on the additional challenge – and glory – of livestreaming their production process and creating a finished track in just one hour!

#MySongIsYourSong
This Make Music Miami, artists around the world are invited to the second annual global song swap! Learn a song by another artist, and hear yours covered in return. Songwriters and composers of all styles and walks of life are invited to participate.
In early June, participating artists will be paired together, carefully selected based on the registration form. They'll have two weeks to learn their partner's song, and make it their own, before sharing their videos on June 21st!
Over 200 artists participated in the inaugural #MySongIsYourSong for Make Music Day 2020. Check out all of the amazing songs they recorded by following
#MySongIsYourSong on YouTube, Facebook and Instagram, and check out a few of our favorites below!
Registration is open now until May 31st! CLICK HERE to register!
Leaf Music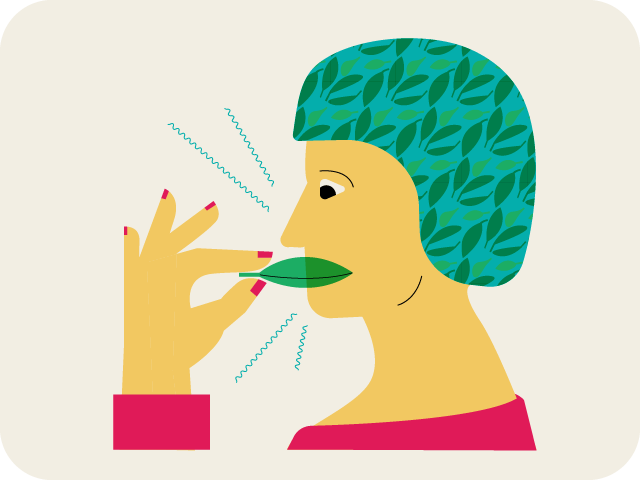 All around us, an exquisite musical instrument is hidden in plain sight: the leaf.
In the hands of a master player, a humble tree leaf becomes a reed instrument like no other. Leaf playing has a long history in many nations around the world, including China, Cambodia, Australia, Brazil, Japan and Nepal. This Make Music Miami we celebrate these traditions, and invite music fans everywhere to find their favorite tree and try the world's most common uncommon instrument.
Leaf Music programs on June 21 will include an International Leaf Music Symposium over Zoom, a Track Meet featuring leaf musicians, and instructional videos to help you turn your own greenery into a symphony of sound. Zoom registration details are forthcoming.
Music Lesson Marathon
Make Music Miami is the perfect opportunity to shake the dust off your instrument and start playing again, or to pick up an instrument for the first time.
Need a hand? This June 21, national brands and partners will be curating day-long marathons of live, free, online group lessons taught by dozens of master musicians on a wide array of instruments. Jump around to sample different instruments, or binge on your favorite! There will be offerings for all ages, and all skill levels – from beginning to advanced.
Visit this link for a full schedule of lessons for everything from ukulele to JackTrip, all free, all-day on June 21st: https://www.makemusicday.org/national-projects/music-lesson-marathon/